Arizona

John Giles
Mayor of Mesa, AZ

"Unfortunately, and all too often, too many people in our cities struggle to know where they will next find a roof to sleep under or food to eat. I'm excited to join with the Mayors and CEOs for U.S. Housing Investment initiative to shine a powerful light on these challenges and work towards solutions that will empower those in need while ensuring strong, safe communities."

Greg Stanton
Mayor of Phoenix, AZ
"I am proud to join The Mayors and CEOs for U.S. Housing Investment coalition in our bipartisan campaign effort representing geographically diverse urban, rural and suburban municipalities. A lack of affordable housing can put a local economy at a competitive disadvantage as many employers have reported that a lack of affordable housing makes it more difficult and costly to recruit and retain employees. Affordable housing payments can significantly increase the residual income that households have at their disposal, which allows local businesses to gain from the increased buying power."
California

Eric Garcetti
Mayor of Los Angeles, CA

"An affordable place to live should be within reach for everyone in America who dreams of making a better life for themselves their family. Too many cities across the country are facing an unprecedented housing crisis. We are here to call on leaders in Washington to develop new revenue streams and incentives that communities need to build and preserve the affordable housing that all of our communities deserve."

Libby Schaaf
Mayor of Oakland, CA

"Mayors and business leaders have a unique understanding of the needs in the community, and the economic barriers which hold cities back from reaching their goal of creating stable and thriving communities. The creation of a bipartisan coalition made up of elected officials and CEOs, working in concert with nonprofit leaders and policy experts, will send the strong message to our federal government that investing in affordable housing and programs to prevent homelessness, will lead to economic growth, a better trained and prepared workforce, and stronger, more resilient cities."

Darrell Steinberg
Mayor of Sacramento, CA

"Cities across the country are entering into innovative public-private partnerships with private industry to urgently, creatively and comprehensively address the homeless crisis. In Sacramento, Sutter Health has stepped up to provide critically needed resources for permanent housing, service-rich temporary shelters, and cutting-edge assertive outreach. Together, Mayors and CEOs are embarking on a campaign to advocate for the resources and policies we know work to address the crisis."

Kevin Faulconer
Mayor of San Diego, CA

"In San Diego, our approach to reducing homelessness is housing first but not housing only. As cities like San Diego are taking new and different approaches to address homelessness, we are also investing significant local resources. More dedicated investment from Washington will make a tremendous impact on our ability to improve the lives of thousands of our most vulnerable residents."


Michael Tubbs
Mayor of Stockton, CA


Christopher Cabaldon
Mayor of West Sacramento, CA

"While West Sacramento is making progress to reducing homelessness and its effects on our city, we continue to see its impact on our residents both for the individuals who are homeless, but also safety and health for all the other community members as well. Our unsheltered homeless population dropped from 201 in 2009 to 126 in 2013 down to 87 in 2017 because of our focus on enforcement, to reduce the impacts of homelessness, and a housing first model, reducing the instances of homelessness in our city. The Mayors and CEO's for U.S. Housing Investment coalition advances our town's capacity to bring in additional resources while working with other municipalities across the United States and the private sector to advance solutions that address the needs of all West Sacramentans."
Colorado

"All families and children in our communities need a safe and sustainable home. As city leaders, we have the ability and obligation to help address the issue of homelessness. This new initiative will pursue partnerships and creative solutions to take the conversation in new directions to help improve the well-being of those impacted by this national problem."
Michael Hancock
Mayor of Denver, CO

"We are working tirelessly to make our housing market work for everyone who calls our city home, and we need to pull on every lever we can to offer more affordable options to our people. By coming together to advocate for more investments in affordable housing here in Denver and across the country, we can better provide individuals, families and those in need of a good home to call their own with the support they need to build their lives and build their futures."

Heidi Williams
Mayor of Thornton, CO

"Shrinking affordable housing supplies and growing homelessness are national problems reaching into communities of every size and stretching our resources past their limit. Local governments simply can't solve these problems on our own. I look forward to working with this national coalition in pushing the federal government to invest alongside us to ensure all Coloradans - all Americans - have a chance to find a place they can proudly call home. And I hope they find it in Thornton."
District of Columbia

Muriel Bowser
Mayor of Washington, DC
"In Washington, DC, we are committed to ending homelessness and expanding access to safe and affordable housing. As leaders across the country work to tackle these issues, we recognize that the best thing we can do for our residents and communities is to come together, share our solutions and investments, and support and multiply the programs and ideas that are working. We recognize that by investing in affordable housing, we are investing in safer, stronger communities and building new pathways to the middle class for our most vulnerable residents."
Maryland

Catherine Pugh
Mayor of Baltimore, MD

"The political and business leaders of Baltimore are obligated to address the lack of affordable housing and growing homelessness in our community. These problems might happen to any of us, and when they do, they are hazards to one's own health but also the health of loved ones, friends and others around you. The good news is that we are working aggressively and collaboratively with Baltimore's developers, faith community and other local leaders to turn these problems around - but we have so much work left to do. And as we continue this important work, we need the federal government alongside us, making the same kind of strong investments, creating the same kind of powerful public- private partnerships. Baltimore and the U.S. can get this done - but only if we work together and begin right now."
North Carolina

Vi Lyles
Mayor of Charlotte, NC

"Charlotte is a city with housing challenges that affect many sectors of our workforce," Mayor Vi Lyles said. "As Mayor of Charlotte, I am delighted to 'roll up my sleeves' with fellow mayors and CEOs across this country to work collaboratively to develop bipartisan affordable housing solutions that will promote opportunity and growth for all residents. By investing in diverse price point housing, we will ensure opportunities for upward economic mobility, while creating stronger neighborhoods and safer communities."
Oregon

Ted Wheeler
Mayor of Portland, OR

"As Portland continues to grow into a truly global city, housing is without question the single most important challenge we face. Housing connects people to employment, kids to schools, and families to institutions across our community. Safe, affordable housing allows families to do the one thing that families need to do more than anything else: spend time together. That is Portland's and my top priority – and I will work to make sure it is a top priority for the federal government, too."
Virginia

Allison Silberberg
Mayor of Alexandria, VA

"Our economy is stronger and our society is more equitable when workers can afford to live near their workplaces and families are not forced to relocate due to housing costs. Here in Alexandria, Virginia, we have forged strong partnerships with nonprofit developers and appreciate voluntary contributions from private companies to build more affordable and workforce housing, and we have increased dedicated funding for this cause. The shortage of affordable housing is a national challenge, and I look forward to working toward national solutions with Mayors and CEOs for U.S. Housing Investment."
Washington

Cassie Franklin
Mayor of Everett, WA

"Everyone in Everett deserves to feel safe and to believe in the opportunity of a home. We are ahead of the curve in bringing innovative, collaborative answers to the complex problems facing our City and the nation. Still, we have a long way to go, and we will not have lasting success without the active participation of, and investment by, all players: local and national businesses and local, state and federal governments. Mayors & CEOs for U.S. Housing Investment is the right platform for mayors and businesses to identify solutions any city can replicate - and so earn the federal government's investment in their promise."
Private Sector Partners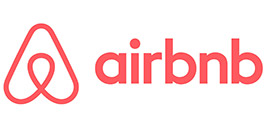 "Airbnb is built on the foundation of creating community through belonging and we're honored to stand with a bipartisan group of mayors and businesses from across the country dedicated to improving communities by addressing affordable housing and homelessness. Our experience has shown the best solutions are often the result of the public and private sectors working together, and so we are particularly proud to be working with this coalition to identify and fund innovative ideas that work." Nathan Blecharczyk, Co-founder and Chief Strategy Officer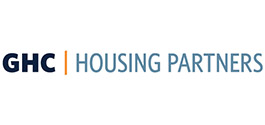 "The lack of Affordable Housing is one of the greatest problems cities face across the nation – from young children to working adults to the elderly, the problem affects every level of our society and will only get worse if we don't all act together as a team. There are no perfect solutions, and it will take the private sector and the public sector to come up with a lot of ingenuity to tackle this problem. As one of the largest affordable housing owners in the US, we acquire, develop, manage and operate more than 20,000 affordable units across the U.S. and we want to share our experience and expertise on how to improve the system and work with the public sector to tackle this problem together. We've seen what government and business can do when they work together and we believe this new coalition can be a powerful catalyst for the next phase in affordable housing investment and homeless services." Gregory Perlman, CEO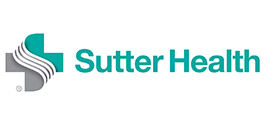 "We join this campaign because, as a not-for-profit, we take seriously every investment we make in caring for the people in our community. And we believe that, as the United States, we must take federal investment in affordable housing for our fellow Americans - including homeless veterans, families and the chronically homeless - more seriously than ever before." Patrick Fry, CEO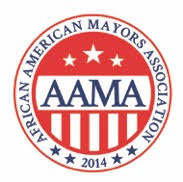 "Mayors have an obligation to defend the cities they are elected to serve, and protect society's most vulnerable citizens. With affordable housing supplies dropping and homelessness increasing, mayors and businesses must step into the breach to protect those most in need. We join Mayors & CEOs for U.S. Housing Investment on behalf of 500 African American mayors to link arms with leaders in cities and businesses across America to finally turn US housing policy back in the right direction — the direction home." Stephanie Marsh Sykes, Executive Director

"Our mission is to help improve the health of our members and the communities we serve. We believe that health care extends beyond the walls of a hospital or medical center to our communities. The environment around us matters, which is why, across America, people living just a few miles apart have dramatic differences in health outcomes and life expectancy. It isn't hard to imagine how living without a home can negatively impact someone's health. Kaiser Permanente and Mayors & CEOs for US Housing Investment are standing up for these most vulnerable members of our society to help them access affordable housing and homeless services. We invite other organizations to join us to advance economic, social, and environmental conditions for health." Bernard J. Tyson, Chairman and CEO