Arizona

John Giles
Mayor of Mesa, AZ

"Unfortunately, and all too often, too many people in our cities struggle to know where they will next find a roof to sleep under or food to eat. I'm excited to join with the Mayors and CEOs for U.S. Housing Investment initiative to shine a powerful light on these challenges and work towards solutions that will empower those in need while ensuring strong, safe communities."

Kate Gallego
Mayor of Phoenix, AZ
"We know that more affordable housing and wrap-around health services are the most straightforward solutions to end homelessness in Phoenix and across the U.S. But all stakeholders – local governments, the federal government, and businesses – must invest greater time and resources to make this concept a common reality. In Phoenix, we're exploring the creation of entirely new incentives for affordable housing construction, and I believe that this powerful coalition of my fellow mayors and our great business community will help to generate new ideas to solve one of our nation's greatest problems."
California

Karen K. Goh
Mayor of Bakersfield, CA

"The pandemic has presented unprecedented challenges in addressing the growing concerns of housing affordability and homelessness across our great nation. Through collaboration with our local, state, and federal partners, we are building a better Bakersfield, and that means continuing to invest in affordable housing construction paired with integrated support and case management services. But we need Washington's partnership to make the systemic changes that our city and our country need. I'm pleased to join my fellow mayors and America's business leaders in this coalition to garner the support required to implement meaningful solutions."

Lily Mei
Mayor of Fremont, CA

"Every day, people ask me about homelessness and its increasing visibility in Fremont, as seen in the 2019 Point in Time Count conducted in the Bay Area and throughout the U.S. While there is no "silver-bullet" solution, we also know that we will not solve this complex issue by sitting on the sidelines, asking who or what is the answer. This is a societal issue – one that's growing in Fremont and across the nation especially in recent years – and we need to forge the answer ourselves. Yet as Fremont, the state of California and other state and local governments across the country invest to turn this trend around, so must the federal government do its part, because no city or state can tackle this national crisis alone. On behalf of the residents of Fremont, I join Mayors & CEOs for U.S. Housing Investment with the goal of ensuring that all residents have the opportunity for a front door they can walk into, a roof over their head, an address where they can receive a paycheck, and a home where they can raise a family."

Jerry Dyer
Mayor of Fresno, CA

"We've brought together Fresno's best — government experts, local non-profits, and homeless advocates widely known in the community — to help get all our neighbors safely housed as quickly as possible. But homelessness in our city has grown in recent years, and the scope of the challenge demands much more, including the partnership of the federal government. This is not a partisan issue but an American one, and I believe that by bringing our country's mayors together with the leaders of top American companies, we can work with Washington to unlock greater federal investment in housing."

Robert Garcia
Mayor of Long Beach, CA

"Seniors, working families, college students and all those experiencing homelessness in Long Beach deserve their opportunity to have an affordable home in our City. And while nobody could predict the economic damage of our current pandemic, the reality is that California has not built enough housing to sustain our dynamic population growth. And while Long Beach has made progress, to truly meet the scale of demand, we need the federal government as our partner. I join with my fellow mayors and business leaders in inviting Washington to join us in pulling together and pulling forward toward a brighter tomorrow for all our residents."

Eric Garcetti
Mayor of Los Angeles, CA

"An affordable place to live should be within reach for everyone in America who dreams of making a better life for themselves their family. Too many cities across the country are facing an unprecedented housing crisis. We are here to call on leaders in Washington to develop new revenue streams and incentives that communities need to build and preserve the affordable housing that all of our communities deserve."

Libby Schaaf
Mayor of Oakland, CA

"Mayors and business leaders have a unique understanding of the needs in the community, and the economic barriers which hold cities back from reaching their goal of creating stable and thriving communities. The creation of a bipartisan coalition made up of elected officials and CEOs, working in concert with nonprofit leaders and policy experts, will send the strong message to our federal government that investing in affordable housing and programs to prevent homelessness, will lead to economic growth, a better trained and prepared workforce, and stronger, more resilient cities."

Darrell Steinberg
Mayor of Sacramento, CA

"Cities across the country are entering into innovative public-private partnerships with private industry to urgently, creatively and comprehensively address the homeless crisis. In Sacramento, Sutter Health has stepped up to provide critically needed resources for permanent housing, service-rich temporary shelters, and cutting-edge assertive outreach. Together, Mayors and CEOs are embarking on a campaign to advocate for the resources and policies we know work to address the crisis."

Todd Gloria
Mayor of San Diego, CA

"In San Diego, we're working together to clear barriers, incentivize housing production near transit and jobs, prioritize affordable housing on surplus City land, and convert hotel rooms into supportive housing to get people experiencing chronic homelessness off the streets. Strategies like these must coalesce nationally with all hands on deck – local, state, and federal governments working with the private sector to solve this social and economic crisis. I'm proud to join my fellow mayors and our nation's business leaders in calling for a sustained, committed plan to ensure that everyone has a stable and affordable place to call home."
London N. Breed
Mayor of San Francisco, CA

"I am proud to join my mayoral peers and our business counterparts in Mayors and CEOs for US Housing Investment to fight for resources to address our affordable housing and homeless crises. Cities, suburbs and rural towns cannot solve these mounting problems alone -- it will take investment from the federal government and business community. Americans must have access to affordable and stable housing and we must invest in mental health and addiction treatment services. Now is time for the federal government to act on these pressing issues and Mayors and CEOs for US Housing Investment provides the platform to achieve results."

Sam Liccardo
Mayor of San Jose, CA

"Silicon Valley consistently ranks among the nation's three most expensive housing markets. Although we've housed nearly 8,000 homeless residents since 2015, even more of our neighbors are being pushed out into the street.  Too many of our parents work multiple jobs just to pay their rent. But Silicon Valley is also innovative and resilient. We've worked to balance strong jobs and population growth by adopting inclusionary housing policies, requiring that new market-rate developments reserve a percentage of new units for affordable housing or pay a fee to help fund construction of new affordable housing. We're passing strong renter protection ordinances, rapidly scaling construction of backyard homes, expanding tiny home communities, and facilitating innovative construction methods to build more affordable housing more rapidly. We're making progress. Since we released our housing plan for 25,000 new homes by 2022, we've gone to the others to boost affordable housing funding, and this March, they'll consider a measure that will invest nearly $70 million annually into affordable housing solutions.   But much more needs to be done to meet this enormous problem at its scale. Cities need the federal government as a partner that predictably invests in affordable housing to ensure all Americans have the opportunity for an affordable roof over their heads and the promise of a new tomorrow."

Martha Guerrero
Mayor of West Sacramento, CA

"West Sacramento is working to grow a city where the issues central to the lives of our people are reflected in the plans we make and the progress we achieve. Reversing the housing crisis and addressing homelessness will require large and regular investments, and while state resources have helped open up more housing through Project Roomkey this covers solely temporary, emergency shelter options on the path to permanent housing. To create a more enduring, lasting solution, we need the federal government as our partner, and I look forward to working with my fellow mayors to get this done."
Oregon
Lucy Vinis
Mayor of Eugene, OR

"Many cities are struggling with housing affordability and availability, redevelopment and expansion of neighborhoods, investments in infrastructure, and concerns about pricing out and marginalizing sectors of their communities. All cities struggle with continuing reductions in federal support for building and renovating subsidized housing. The U.S. can fix this problem through an optimistic willingness to embrace opportunities before us — and funding them — at the city, state and, yes, federal level. Eugene joins this coalition to ensure the federal government returns to its role as a collaborator and investor in helping solve our country's biggest challenges — because this is undoubtedly one of them."

Ted Wheeler
Mayor of Portland, OR

"As Portland continues to grow into a truly global city, housing is without question the single most important challenge we face. Housing connects people to employment, kids to schools, and families to institutions across our community. Safe, affordable housing allows families to do the one thing that families need to do more than anything else: spend time together. That is Portland's and my top priority – and I will work to make sure it is a top priority for the federal government, too."
Private Sector Partners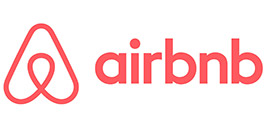 "Airbnb is built on the foundation of creating community through belonging and we're honored to stand with a bipartisan group of mayors and businesses from across the country dedicated to improving communities by addressing affordable housing and homelessness. Our experience has shown the best solutions are often the result of the public and private sectors working together, and so we are particularly proud to be working with this coalition to identify and fund innovative ideas that work." Nathan Blecharczyk, Co-founder and Chief Strategy Officer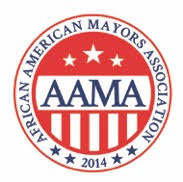 "Mayors have an obligation to defend the cities they are elected to serve, and protect society's most vulnerable citizens. With affordable housing supplies dropping and homelessness increasing, mayors and businesses must step into the breach to protect those most in need. We join Mayors & CEOs for U.S. Housing Investment on behalf of 500 African American mayors to link arms with leaders in cities and businesses across America to finally turn US housing policy back in the right direction — the direction home." Phyllis Dickerson, CEO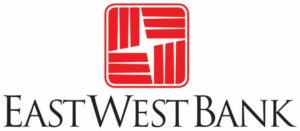 "For more than two decades, East West Bank has financed and invested billions of dollars in affordable housing for underserved communities. As the nation's largest minority depository institution, we know that better housing can open the door to better schools, better communities, and better lives. In a very turbulent time, we are proud to join with America's mayors and fellow business leaders to help move these opportunities closer to reality." Travis Kiyota, Senior Vice President of Global Policy and Public Affairs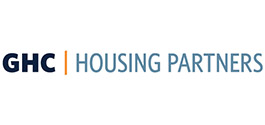 "The lack of Affordable Housing is one of the greatest problems cities face across the nation – from young children to working adults to the elderly, the problem affects every level of our society and will only get worse if we don't all act together as a team. There are no perfect solutions, and it will take the private sector and the public sector to come up with a lot of ingenuity to tackle this problem. As one of the largest affordable housing owners in the US, we acquire, develop, manage and operate more than 20,000 affordable units across the U.S. and we want to share our experience and expertise on how to improve the system and work with the public sector to tackle this problem together. We've seen what government and business can do when they work together and we believe this new coalition can be a powerful catalyst for the next phase in affordable housing investment and homeless services." Gregory Perlman, CEO
"We created our organization to bring the power of homeowners and homebuilders together to help reduce homelessness. But truly meaningful change can only happen at the scale the nation needs today when our partnership is paired with that of the federal, state and local government. Together, government, homebuilders, homeowners and every stakeholder can join hands, helping transform homelessness to bring all America home." Jeff Roos, President and CEO

"The current pandemic reaffirms our belief that health care extends beyond our facilities and deep into our communities. In an environment full of unknowns, we know that a person's health is deeply connected to their access to adequate housing — we see it in our hospitals and medical centers every day — and we must work to ensure that our most vulnerable have access to both. We are proud to work with courageous mayors and fellow corporate leaders in Mayors and CEOs for U.S. Housing Investment to keep advancing economic, social and environmental conditions for total health." Greg A. Adams, CEO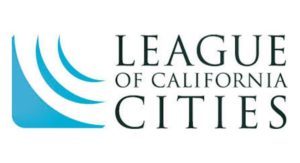 "In 2018, the League helped steer the winning campaigns for statewide Propositions 1 and 2, which provide $6 billion in much-needed funding to build housing for veterans, working families and those experiencing homelessness or at risk for becoming homeless. The League also helped secure an additional $500 million in the state budget to help cities provide emergency assistance to those experiencing homelessness. Despite our efforts, cities and states cannot tackle an issue of this magnitude alone, so we gladly join this growing coalition to push for increased federal funding for affordable housing and homeless services." Carolyn Coleman, Executive Director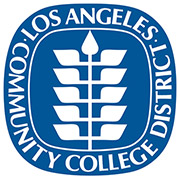 "51% of LACCD students have income at or below the poverty line and 55% of those students are enduring housing insecurity. The federal government must immediately increase its partnership with communities by maximizing funding for existing programs and creating new, competitive grants that reward innovative thinking and collaborative approaches to combat homelessness and affordable housing problems. We will work with Mayors & CEOs for US Housing Investment to ensure that affordable housing and homeless services are sufficiently funded at the federal level to create greater affordable housing and help end the crisis among students and the greater U.S. population." The Los Angeles Community College District Board of Trustees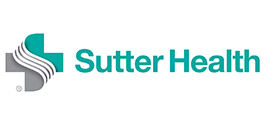 "We join this campaign because, as a not-for-profit, we take seriously every investment we make in caring for the people in our community. And we believe that, as the United States, we must take federal investment in affordable housing for our fellow Americans - including homeless veterans, families and the chronically homeless - more seriously than ever before." Patrick Fry, CEO

"Lack of affordable housing and systemic problems that negatively impact homeless and at-risk families should be a concern for all of us. We believe that by working in collaboration with America's mayors and our fellow business leaders – and with the federal government as our partners – we can work solutions to these problems at their root cause, helping ensure that more and more of the most vulnerable are sustainably housed over time." Uber